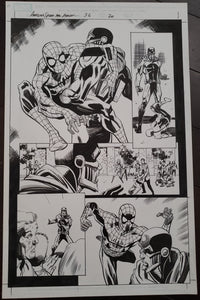 Amazing Spider-Man Annual 36, Page 20
Amazing Spider-Man action page!!
Pencils - Pat Oliffe
Inks - Andy Lanning
As Peter Parker prepares for the 2nd most important wedding day of his life, a new enemy brutally rises up from Spidey's past. Plus the introduction of some brand new family members promises to make this a wedding that he wishes never happened!